Chessify Dark Mode is Here for Your Evening Training
Over the past few years, the dark mode theme has gained a lot of popularity among internet users worldwide. It preserves users' vision from constant exposure to bright screens and ensures a more eye-friendly experience in low-light environments.
A significant percentage of Chessify users have requested a dark mode from us as well, and we're happy to introduce it to you today. The feature is already available on chessify.me/analysis for all our users.
To change to the dark mode from the default light one, you simply need to click on the toggle switch at the top right corner of the analysis page. The system will remember your choice as long as you're logged in to our website.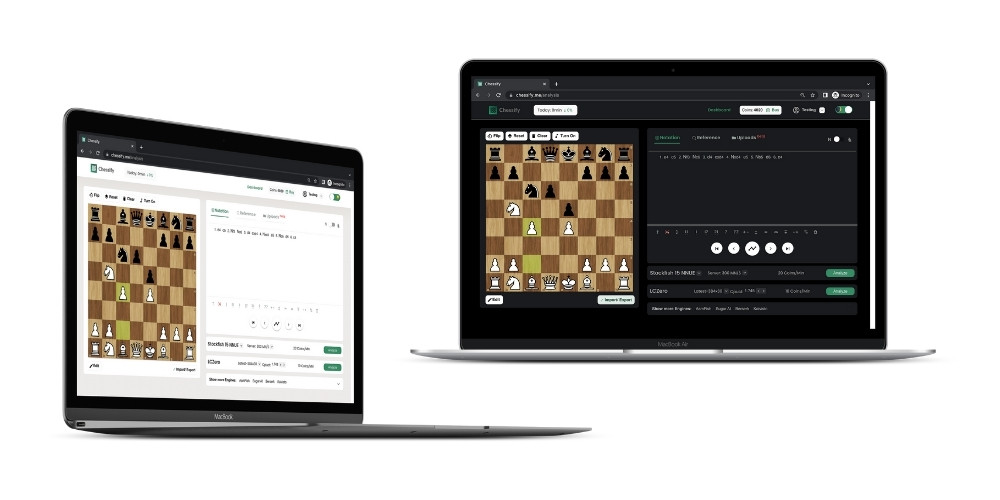 We hope you enjoy the new background theme. If you have more suggestions and feature requests, please feel free to send them to info@chessify.me.