Chessify is the Analysis Provider of the Official Live Stream of FIDE Candidates
Held from June 17 to July 4, the FIDE Candidates Tournament will determine the next contender for the chess crown. For the first time ever, all the games will be analyzed on Chessify's powerful cloud servers.
You can find our cloud analysis on the official website of FIDE Candidates. All the games will be analyzed with
- 300MN/s (300,000kN/s) Stockfish 15 NNUE and

- 100kN/s Leela Chess Zero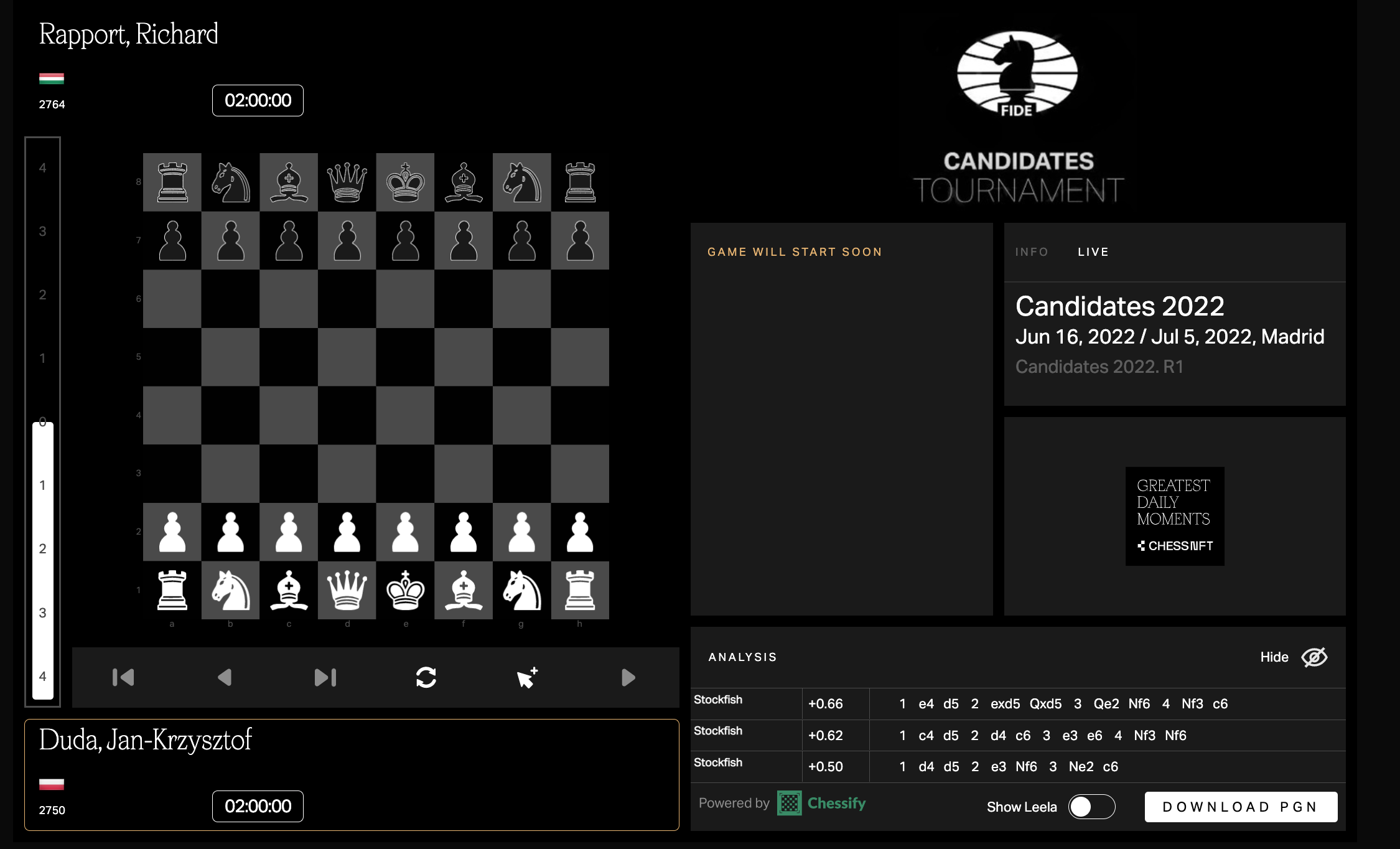 To celebrate one of the biggest chess events of the year, we offer our users a 10% discount on all our plans. Please use the promo code CANDIDATES to save 10% sitewide.