Find Chess Positions on YouTube Videos
YouTube has become the go-to platform for online learners of any field. Surely, chess is no exception. But with so many videos, it is hard to find the content you need. Our video search tool frees you from the need to recall or type the long names of openings and games; it scans through the chess positions in videos and brings you results with the position you're looking for.
The video search feature has been available on our mobile applications for years, and now we're bringing it to our website as well. You can find the new feature on the right side of our training dashboard. Simply play out some moves and click on the "Video Search" section to see related videos.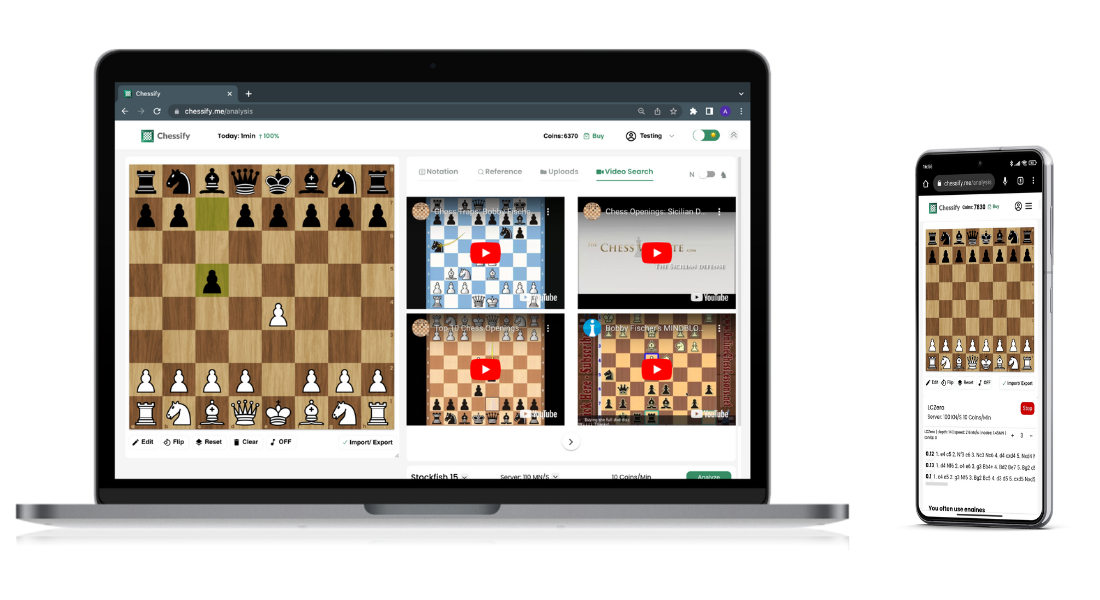 The new feature is available for all Chessify subscribers. You may find our subscription plans at chessify.me/pricing. Free trials are available for the monthly and yearly Amateur plans. So you can get acquainted with our platform and try our features before committing to any of the plans. The Amateur plan costs only $7.99 per month, and you can get 50% off the next 3 months if you subscribe by November 30.
Alongside the video search tool, our website also offers powerful analysis with Stockfish, LCZero, and other engines, a 9 Million+ game database updated weekly, cloud storage for games, etc.
We hope you enjoy the Video Search feature. If you have any questions, feel free to reach out at support@chessify.me.