Top 6 Chess Puzzles from the 44th Chess Olympiad
Being an Olympian is a dream for every sportsman, and chess players are no exception. Over 2500 players are currently living their dream in Chennai, India, where the 44th Chess Olympiad kicked off on July 28.
During 6 tense rounds, the players pushed the envelope to display some polished strategies and tactics! And while the Olympic teams enjoy their rest day on August 4, we present their 6 best puzzles from the first 6 rounds of the event for you to "taste the battlefield."
1. Kirill Chukavin vs Praggnanandhaa R, Round 2
The Indian chess prodigy starts our list with a handsome attack! In Round 2, India's 2nd team beat Estonia with a score of 4-0 with Praggnanandhaa manifesting an unstoppable attack against Kirill Chukavin on the first board. Try to find his winning idea! Black to move.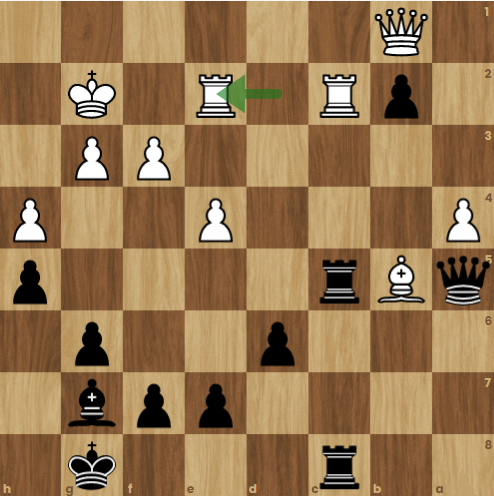 2. Javakhishvili Lela vs Sahithi Varshini, Round 4
This "12-move" game has become one of the most famous Olympiad games in the Women's section. Sahithi met 1.d4 with Fianchetto, Nimzowitsch Variation and on the 9th move, she decided to go for a win playing 9…Nc3. Unfortunately, winning a WGM is not that easy. It's White to move and win.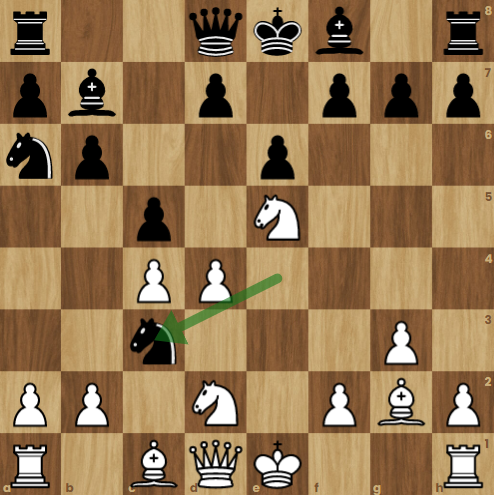 3. Wojtaszek Radoslaw vs Cardoso Cardoso Jose Gabriel, Round 2
A "Well-conspired" penetration into the opponent's chamber! Polish Grandmaster Wojtaszek Radoslaw hears the knock of the positional advantage and jumps into action! White's move to play!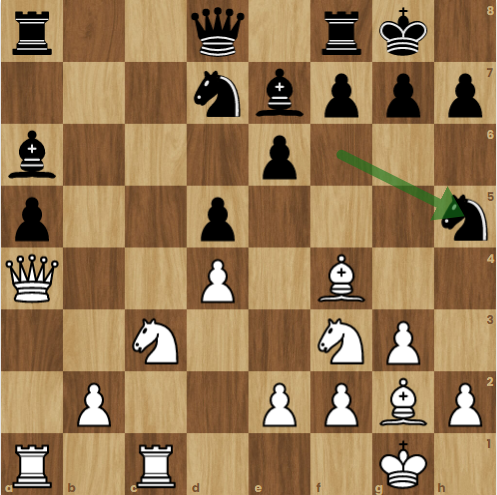 4. Fabiano Caruana vs Nodirbek Abdusattorov, Round 4
Want to see a sensational game? Here is how 17-year-old Uzbek Chess Grandmaster Abdusattorov defeated the American Super GM Fabiano Caruana! In the position below Caruana needed to find the precisest moves to hold a draw, but the time pressure was too high. 44. Qf5 turns out to be a blunder, and Nodirbek quickly notices the only winning move of the position. Can you? Black to move.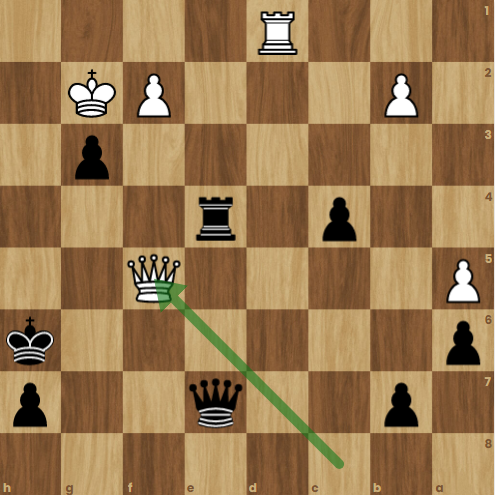 5. Smirnov Anton vs Duda Jan Krzysztof, Round 3
Duda was waiting for 26.Ne2! In round 3, Jan Krzysztof Duda played with Australian young Grandmaster Anton Smirnov. After h5, Smirnov retrieved his knight to avoid the logical h4. Alas, it was a blunder, and the Polish top GM instantly signed black's win with his next tactic! White to move.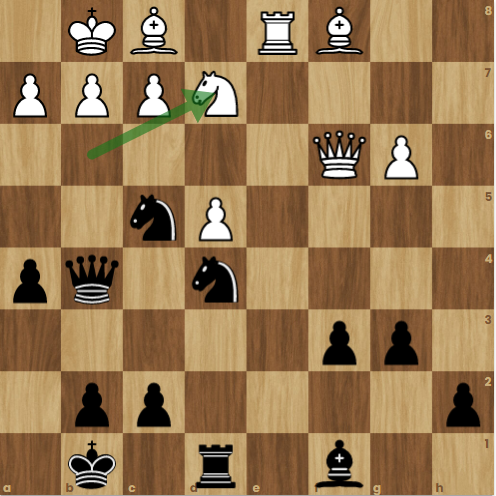 6. Magnus Carlsen vs Dambasuren Batsuren, Round 4
Finally, for a memorable ending, Carlsen comes to help! Carlsen has recently vacated the World Champion title, but his game level does not suffer from that! In the 4th Round, the Mongolian Grandmaster could not maintain his King's safety, hence getting into big struggles of avoiding checkmates. However, the Norwegian soon alleviated black's "sufferings" with a spectacular tactic! White to move.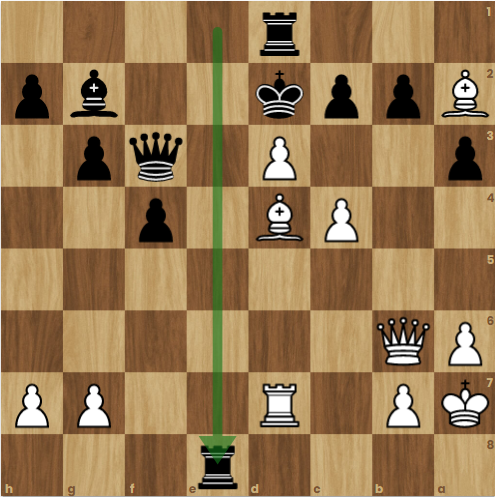 Answers:
1) 38... Rc2 39. Rc2 Rc2 40. Qc2 Qe1 41. Bd3 Bd4
2) 9. Qh5 g6 10. Qh3 Bg2 11. Qg2 Ka6 12. bc
3) 16. Bc7 Qc7 20. Nd5 Qd8 21. Ne7 Qe7 22. Rc7 N5f6 23. Ne5 Rac8 24 Ra7 Nb6 25. Re7 Na4 26. Bb7
4) 44... Rh4! 45. Kg3 Rh5 46 Qf4 Qg5
5) 26... Qg2! 27.Bg2 Ne2
6) 30. Bf6 (Though the best engine move was Qg7) if 30…gf 31. ef Kf7 (30…Kf6 31. Qe5) 31. Bg6
You may also be interested in
Top 6 Puzzles from the 2021 European Team Chess Championship
Best Chess Puzzles From the 2022 World Rapid and Blitz Chess Championships