GM Fabiano Caruana Partners with Chessify as a Brand Ambassador
08.30.2023
Chessify is proud to announce that Grandmaster Fabiano Caruana, the third-highest player in history, has officially joined its ranks as its newest brand ambassador. This collaboration comes to strengthen the tradition of high-profile partnerships that we have maintained over the past years with top chess Grandmasters Anish Giri and Levon Aronian.
Caruana's role as Chessify ambassador reinforces the platform's dedication to leveling the playing field in chess by making advanced technologies accessible to players of all levels and from all walks of life. Recognized by FIDE as the No. 1 cloud service for chess engine analysis, Chessify now reaffirms its reputation as a powerful and innovative resource valued by the global chess community – champions and amateurs alike.
"Chessify has been instrumental in my recent tournament preparations," said Caruana on this occasion. "Having first integrated Chessify into my training regimen during the Superbet Chess Classic Romania in May 2023 – a tournament I was privileged to win – I've experienced firsthand how the speed and precision of their cloud analysis can elevate opening preparations to a new level. I've since found Chessify to be an indispensable tool in my preparations," he revealed.
"Now, in my new role as their brand ambassador, I'm more than ever eager to share the benefits of Chessify with chess players around the world and am proud to connect them to the best that chess technology can offer," added Caruana.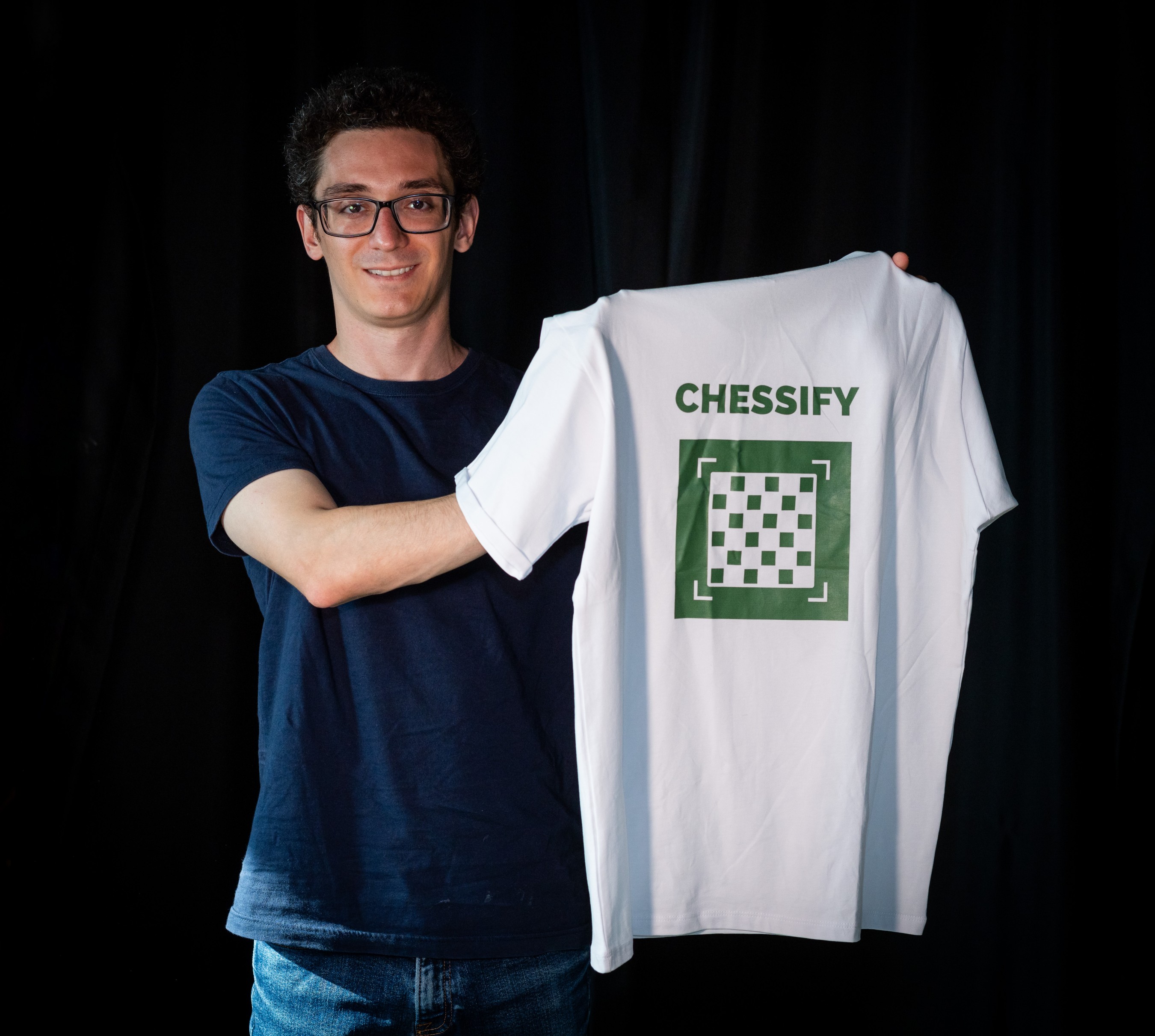 "We sincerely hope that this collaboration not only equips Fabiano with the technological edge for his ongoing tournament preparations but also motivates our users to push their chess abilities further," said Gor Vardanyan, Chessify Founder and CEO. "As we continue supporting Fabiano in his career ambitions, we remain committed to helping each chess enthusiast advance in their personal chess journey," he added.
Caruana's remarkable achievements and dedication to chess are an inspiration to enthusiasts worldwide, while his endorsement of Chessify tools will certainly encourage more chess players to appreciate the importance of focused training and analysis, in addition to active play.
More About Caruana
Fabiano Caruana is a stalwart in the international chess scene, with a remarkable career that features four Italian and two U.S. championship titles. His triumphs extend to the most prestigious tournaments in modern chess, including the Sinquefield Cup, London and Grenke Chess Classics, and Norway Chess, among others. Achieving a peak rating of 2844 prior to his championship match in 2018, Caruana has firmly etched his name in history as the third-highest-rated chess player of all time.
For more information about this collaboration, please contact Chessify at info@chessify.me.