Legendary Chess Positions From The Games Of Akiba Rubinstein
The master of rook endgames, Akiba Rubinstein was born on the first day of winter in 1880. He was one of the earliest chess players to choose his openings considering the possible endgames. He made an enormous contribution to the advancement of both openings and endgames. Grandmaster Boris Gelfand even said: "Most of the modern openings are based on Rubinstein."
To celebrate the birthday of the chess legend, we're bringing three of the most popular positions from his games.
1. Georg Rotlewi vs Akiba Rubinstein, 1907
It's always good to start with a splendid tactic. Rotlewi's last move was g3 to avoid the mate via Qh2. However, Rubinstein has no intention to retreat. He finishes the game with a beautiful combination.
Black to move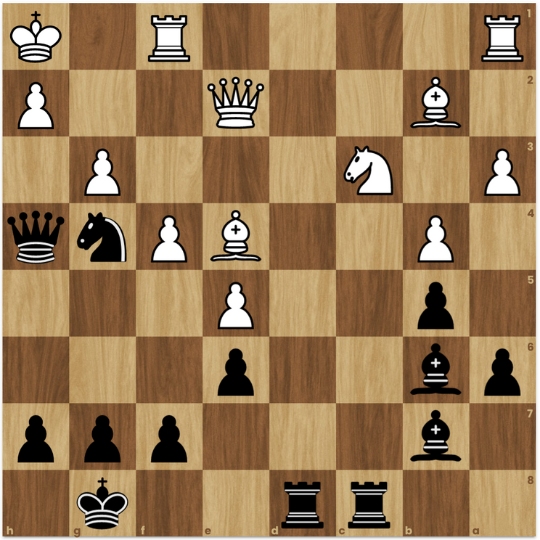 Solution:
1... Rc3! 2. gh4 Rd2! 3.Qd2 Be4 4.Qg2 Rh3 makes the opponent resign
2. David Janowski vs Akiba Rubinstein, 1907
This is one of the most famous positional plays in chess history. Janowski already has one weakness in the position which is the f3 pawn. But as we know, you need to create a second weakness to make the opponent lose their focus and destroy their position. So Rubinstein starts to play in the queenside as well.
Black to move (look for a plan instead of a move)
3. Akiba Rubinstein vs Emanuel Lasker, 1909
When you play against the world chess champion, you want to show your best skills. Lasker started quite aggressively sacrificing a pawn for an attack on the kingside. He currently threatens Re3 followed by Qg2 checkmate.
Most players would play d5 and give the pawn back for a safe draw, but Rubinstein wanted to win. He finds a tremendous defensive combination to avoid the checkmate while maintaining the extra pawn.
White to move
You may also be interested in
Top 4 Positions From Magnus Carlsen's World Championship Matches
Chess Puzzles from the Games of Bobby Fischer
Brilliant Chess Tactics from the Games of Maxime Vachier-Lagrave
Chess Puzzles from the Games of Magnus Carlsen
Top 5 Birthday Puzzles from the Games of Savielly Tartakower
Celebrating Hou Yifan's Birthday with 3 Challenging Chess Puzzles